Tragedies like fire and flood can absolutely devastate your home—even when they're relatively minor. To overcome and step past these incidents, you'll need the help of a qualified contractor. At Zemar Construction, we specialize in fire and flood remediation in Rochester, Grand Mound, Helsing Junction, Thurston County, and Olympia, WA to help you set things right after a tragedy.
Our team has years of construction experience, which enables us to not only properly remediate fire and water damage, but to also help you rebuild after they're gone. We're experts in dealing with the following types of situations: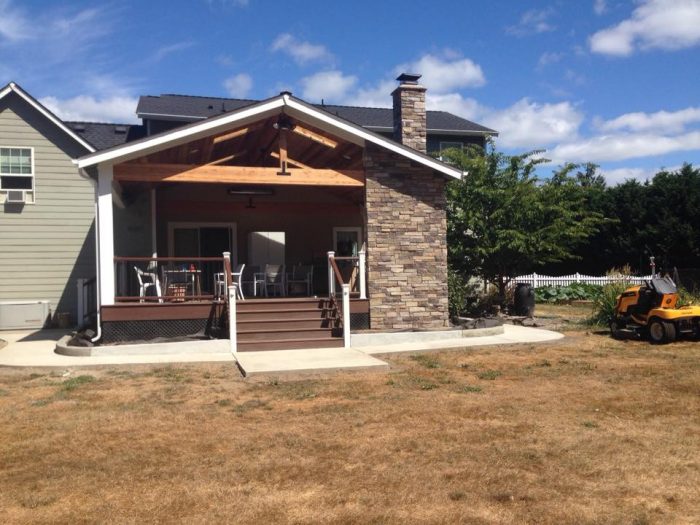 Fire damage: Long after the fire has been extinguished, smoke, soot, ash and noxious fumes can linger. Part of our fire damage restoration service in Olympia, WA is first remediating all of these hazards, so we can get to helping you rebuild your life again.
Water damage: Flood damage is catastrophic, which is why we act fast to provide you with water damage restoration service in Olympia, WA. Our process includes water removal, dehumidifying, drying and replacement of affected materials. Then, we get to work in rebuilding your home's integrity.
Natural disaster restoration: If your home has been on the wrong end of Mother Nature's fury, it's going to take some hard work to clean things up. Luckily, our team has experience in helping homeowners overcome all types of natural disasters. No matter what the extent of the damage you're dealing with, we'll make sure it's corrected and rebuilt properly.
Calling on our team for fire, flood and other types of remediation means restoring your home to normal quickly and with total peace of mind. We'll get the job done right, erasing damage and rebuilding your living space so you can get on with life once again.